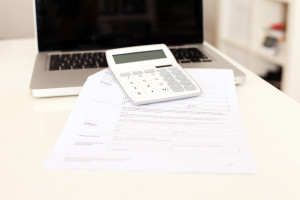 PracticeAdmin Billing increases your workflow, cash flow, and efficiency.
Take your billing to the next level with Billing which improves your workflow, cash flow, and efficiency. The accounts receivables dashboard streamlines how you manage your claims and payments.
Registration
Patient demographics — An intuitive dashboard screen helps you track all key patient information to achieve maximum reimbursements.
Patient insurance — Build your practice insurance list from our insurance database warehouse.
ID scanning — Scan and upload multiple insurance cards and drivers licenses to streamline check-in.
Insurance verification — Quickly verify your patient's eligibility prior to or during check-in. (According to the AMA, you can save $3,700 annually per doctor when you switch from paper based eligibility verification to digital.)
Prior authorizations — When you track your prior authorizations, you save on phone and fax time.
Collect patient co-pay — Front desk personnel can post patient co-payments (credit card, cash and check payments) easily before the charge is even entered.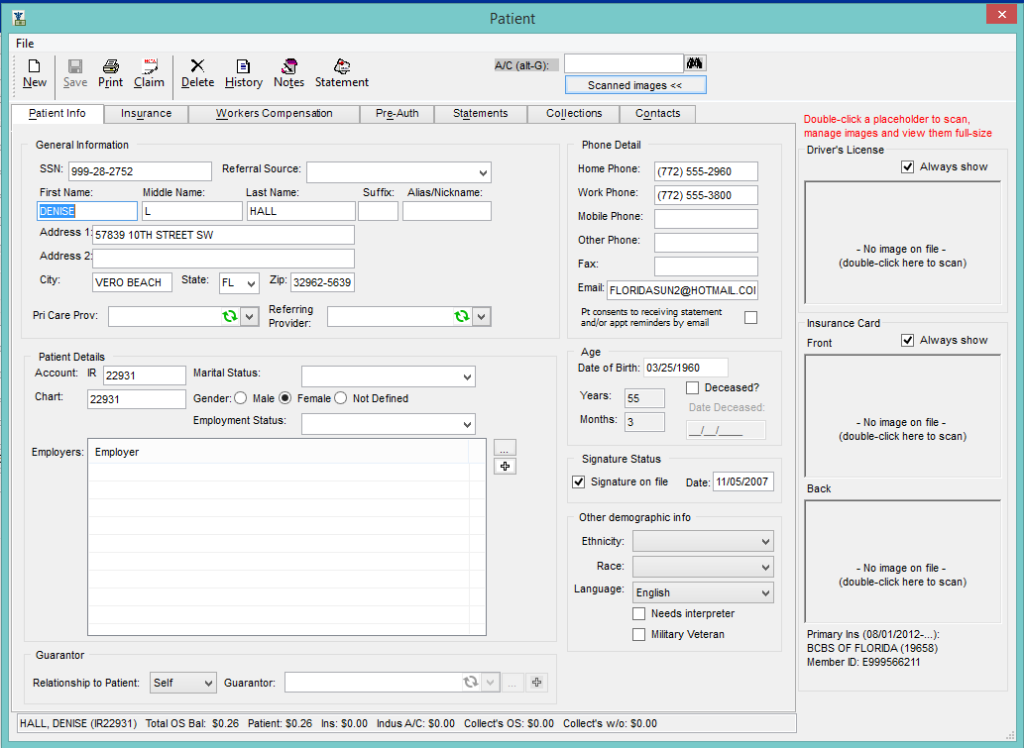 Claims
Charge entry — Simple claim entry provides a digital paper trail that's audit-proof. Plus, we're ICD-10 ready with built in cross walks, which means you'll be ready for the transition.
Claims scrubbing — We provide audit tools to improve your digital paper trail, and lower your liability. Your claims are constantly being scrubbed as you enter codes through EDI transmission.
Claims submission — Our system transmits your claims quickly and easily for you. When you digitize your claims process and receive alerts of claims errors before they go out to a payer, you'll increase the level of acceptance by more than 95%.
Track claim errors — Billing lets you know if your claim has an error before it's sent. Quickly re-submit your claim with no penalty and monitor all of your EDI rejections.
Claims reporting — Generate over 150 different activity reports to manage your claims. Our unique Claim and Account Summary dashboard is a step ahead of many other billing management systems.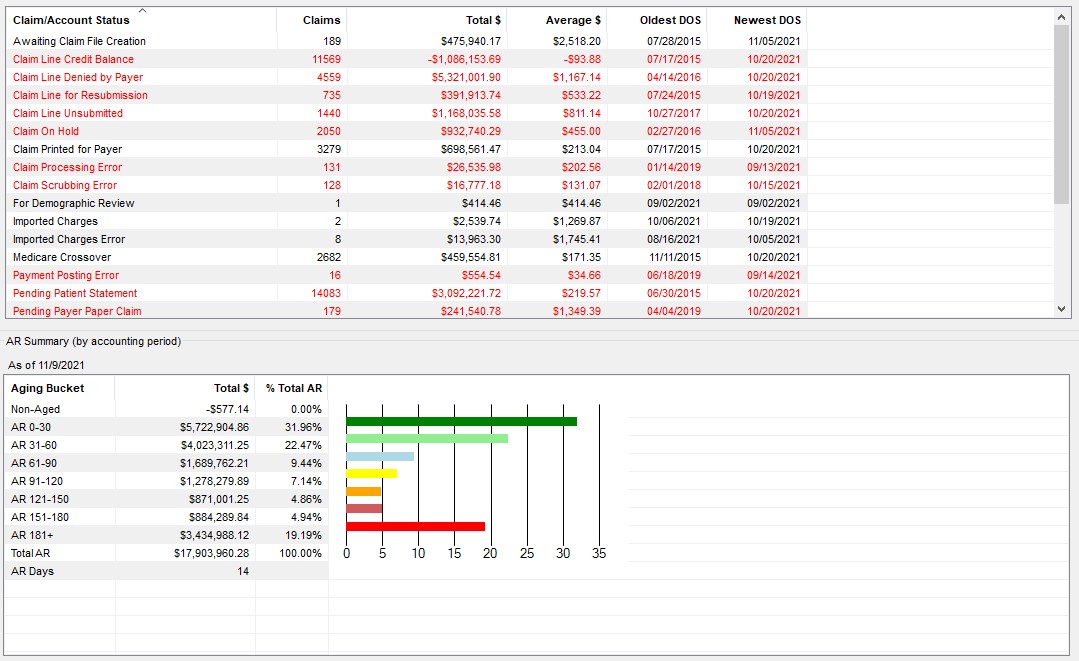 Payments
ERA auto-matching — Color-coded ERAs and auto matching to line-item transactions, as well as logic coded in the background help the system to think like a biller when auto posting.
Manual payment posting — The system automatically populates your payment and adjustment fields once you enter your allowed patient responsibility fields.
Patient statements — Automatically create patient statements. You can also sign up for PracticeAdmin's mailing services program, which allows you to set up billing guidelines for your patients and have statements, pre-collection letters, and final notices automatically printed and mailed for you.