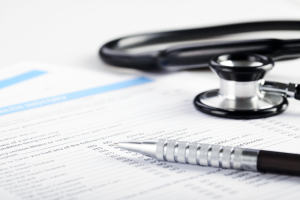 Designed by professional medical billers, PracticeAdmin's AR solution, Receivables, provides you with the automation you need to manage a successful medical billing company.
PracticeAdmin's powerful Receivables module is guaranteed to improve efficiency and revenue.
Whether you're a medical billing manager in a physician's office or a medical billing company owner seeking higher returns on accounts receivables, Receivables is an intuitive AR program that will work the way you work -- reliably delivering payments and preventing billing errors. Receivables eliminates lost claims and reduces staff errors. It automates analyzing patient statements, payment letters, refunds, and interactions with your collection service. It's often difficult for billers to get the full amount out of each claim. Receivables provides the functionality you need to bring in the claims that will produce more financial stability for you and your clients. The tools in Receivables provide you with detailed reports on denied claims and gives you a snapshot of all outstanding claims with patient details so you never miss a rogue bill.
Manage your workflow
With Receivables you can establish rules that automatically divide labor into activities within the billing office and sort your daily workflow by role. You'll eliminate confusion and promote workflow efficiency as you and your colleagues setup tasks according to Receivables user-friendly protocol.
Transparency on your activities
View and track the activities of everyone in your organization including the call staff, AR staff, client reps, managers, or physician offices. Not only will you have a high level overview of everyone in your office, but you can also match the right staff with the right task. Claims are sorted in work buckets and directed to the staff responsible based on role and skills.
Boost your efficiency
Managers can create reports on the productivity of individual users, and schedule daily, weekly or monthly AR reports. A client-side interface tracks accountability, communication and follow-ups on office notes and patient collection decisions. Insurance and patient claims are organized by categories for insurance, patient and workers compensation, and automatically analyzed and sorted by age. AR is also divided according to type, such as unbilled, refunded and workmen's compensation, while claim rejection codes are passed directly from ERAs and manually posted EOBs. Receivables can also interface with other medical practice management software systems to process claims.