Chronic Care Management White Paper
CMS' Chronic Care Management Program Overview
Increasing Practice Revenue & Improving Patient Care
Download white paper.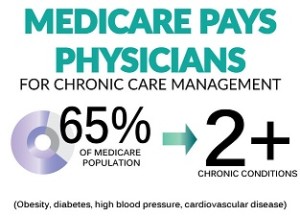 The Centers for Medicare and Medicaid Services (CMS) chronic care management (CCM) incentive program, which launched January 1, 2015, is good news for primary care practitioners and other providers who offer chronic care management. Through this new incentive program, Medicare will pay physicians for non face-to-face chronic care management. This is care which they have likely already been providing.



For billing companies, this is information you'll want to share with your physician and provider clients. The benefits for managing chronic care and increasing revenue are significant. Informing our billing company customers about the program is good business. We are all here to help physicians and providers improve their business processes and revenue.

Eric Christ, CEO of PracticeAdmin
Request a demo and get a $25 Amazon gift card.