Who We Are
For 15 years, PracticeAdmin has been offering cost-effective, web-based healthcare technology solutions to medical billing companies and practices.
Our Mission Statement
At PracticeAdmin, we simplify the complex process of medical billing by providing healthcare professionals with powerful, easy-to-use, practice management software and solutions. Through our knowledge and expertise, we empower revenue cycle companies to dynamically grow their business.

Our background is in medical billing and practice management, which means our software is some of the most user-friendly that you'll find.
Our Software. Your Success.
At PracticeAdmin, we promise to provide affordable, easy-to-use tools that get healthcare professionals more money.

Our goal is to help medical billing owners and practice managers like you streamline your process with brilliant practice management software. When that happens everyone wins: doctors, patients, managers, and staff.

But with so many options you can choose from in medical billing software solutions, finding one designed for the way that you work is a challenge. We've designed our PracticeAdmin packages specifically for robust, HIPAA compliant practice management software.
Our Leadership Team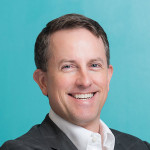 Our Tenure
Since 1999, PracticeAdmin has provided a cost effective, cloud-based practice management software system for the medical community. By working with all sizes of third-party billing services, and over 1,000 physicians, PracticeAdmin has been able to grow alongside the annually changing needs of the medical community. We've brought our products up to speed with ICD-10, and are tapped into the best practices of practice management.
Contact Us Today
We're here to help billers and practices. Our accounts receivable (AR) workflow automation software and digital scheduling software are just some of the solutions we offer to billing services and medical practices. If you have a question we'll give you real-time and caring support, because we understand where you're coming from. Do you need a software partner you can trust to have your best interests in mind? Contact the PracticeAdmin Sales Department today by emailing sales@practiceadmin.com or calling 1-844-269-4780 x5 for information about our web-based and electronic medical billing solutions.