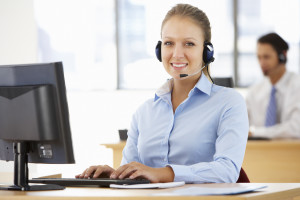 We provide a best-of-breed practice management solution and integrate with leading EMRs so you're not locked into a sub-par solution.
Whichever EHR or EMR system you're using, we know that it's a huge task to transition to another system. We focus on best-of-breed practice management solutions so you're not locked into a sub-par EHR. Our solutions are designed to interface with the top EHRs, laboratories and record systems supported by outstanding service that won't leave you unsatisfied when you're in the thick of a back office headache.
Maximize your EHR with PracticeAdmin interfaces
Regardless of how you feel about your EHR, we know that you'll feel more productive working with PracticeAdmin. We've developed a sophisticated interface that integrates with over 35 EHR and Health Exchange formats.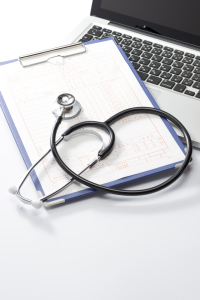 Direct link to your EHR provider
To deliver exceptional service, we will work directly with your EHR provider to create the most efficient interface with PracticeAdmin. We can help you make the right IT decisions for a smooth transition into your workflow and EHR system.
Custom interface design
If you don't see your preferred EHR in the following list, contact us today and we can speak about what system you're using, and how PracticeAdmin can create the ideal interface to suit your needs.
Easy support in 3 formats
Current Supported Interfaces
Interfaces - EMR/EHR
Amazing Charts
Cerner CommunityWorks EHR
Cerner PowerChart EMR
eCast EMR
Encite Dermatology EHR
EncounterPRO-OS EMR
Glenwood GlaceEMR
Integrity EMR for Eyes
MDI EHR
MDI IntelleChart EHR
MedicalMime MimeMC EMR
MediNotes EMR
MedSym Oncology EHR
Nexus Clinical EHR
OmniMD Omni EHR
OpenEMR
PatientClick EMR
Praxis EMR
ReDoc PT EMR
Sevocity EHR
simplifyMD simpleSUITE EMR
SOAPware EHR
SRSsoft SRS EHR
WebPT EHR
Workflow.com Workflow EHR
Interfaces - Lab and Pharmacy
Bostwick Laboratories
ELLKAY clearinghouse for diagnostic laboratories
LabCorp
Oracle Diagnostic Laboratories
Solstas Lab Partners
Spectrum
Sunrise Medical Laboratories
Quest Diagnostics
VantageRx
Interfaces - Health Information Exchanges
Claim File Carbon Copy for multiple HIEs
Michiana Health Information Network (MHIN)
MobileMD Health Information Exchange
Interfaces - Other
AP Easy
Cubixx Solutions
Healthstream
Ingenious Med Charge Capture
MagView
Rosch Visionary Systems
Contact us today to see how our solutions can not only work seamlessly with your existing EHR, but also maximize your medical billing operations.